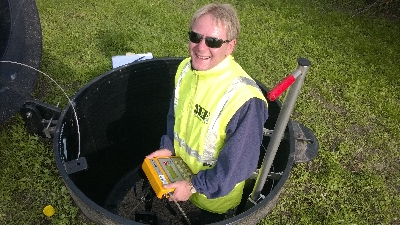 Welcome to our offer: landfill gas

We can't solve all your problems but in in terms of landfill gas design are we unbeatable!

Since about 20 years our experienced team is active in the consulting, planning and construction management of domestic and international landfill site projects. Key activities are projects for landfill degasification and the utilisation of landfill gas to generate power in CHP-plants. About 200 MW(el) power are realised from SEF-Energietechnik GmbH in the last decade. A large variety of international landfill gas projects have been realised, especially in Turkey, Belorussia and Dubai.

The set-up of modern based reactorlot landfills with controlled waste deposition, collecting and treatment of waste water as well as the optimisation and timely implementation of landfill gas utilisation systems, are the focus of the planning activities of SEF-Energietechnik GmbH. That's why we provide all necessary planning documents like AutoCad drawings, 3D concepts for waste deposition, tender documents and part lists. If wanted we also provide a building control service.


It doesn't matter in which country or continent you are located. We can support you anywhere and of course also in English speech. A first overview visit with estimation of the size and possibility of a degassing project we carry out to a very fair price - please ask us about!